Banish Brain Fog!
Improved Focus, Concentration, and Memory
Without Dangerous Stimulants...
Better focus in the gym means BIGGER gains.
Focus RX may help you to:
Enhance focus and concentration levels so you can be more productive.
Destroy drowsiness and feel more energized and complete.
Improve memory recall so you can stay mentally sharp.
Maintain a rock-solid mind-muscle connection.
Feel more energized.
Get more work done and transform your physique faster
Why You Need To Start Taking Focus RX Right Away...
Taking Focus Plus daily may help improve your -
- Work performance…
- Memory recall…
- Training drive…
It may even help you to improve your ability to build more muscle! Want to discover how one single product can do that?
It Doesn't Have To Be This Way!
Ever had days where your brain feels clouded over with a thick layer of fog?
When it's impossible to concentrate and recall things from memory? Suffering from 'brain fog' can leave you feeling devastatingly unproductive.
It can slow your performance at work, which reduces output and angers your boss… It can kill your training drive, which results in sloppy workouts and slow results
So at its core, Focus Plus is rich in brain-supporting nutrients, including:
- Alpha GPC
- Sulbutiamine
- Citicoline CDP Choline
- Phenylpiracetam
- Caffeine
- L-Theanine
- Taurine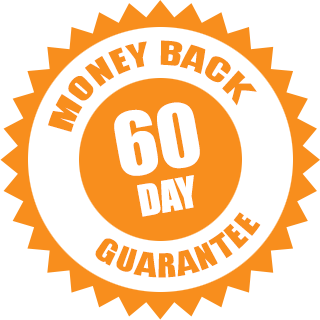 IMPORTANT: USE ONLY AS DIRECTED. THESE STATEMENTS HAVE NOT BEEN EVALUATED BY FOOD & DRUG ADMINISTRATION. THIS PRODUCT IS NOT INTENDED TO DIAGNOSE, TREAT, CURE OR PREVENT ANY DISEASE. MAXIMUM SLIM IS RECOMMENDED TO BE USED IN CONJUNCTION WITH A HEALTHY DIET AND EXERCISE PROGRAM. RESULTS VARY DEPENDING UPON STARTING POINT, GOALS, TIME, AND EFFORT. CONSEQUENTLY, MAXIMUM SLIM DOES NOT GUARANTEE RESULTS. AS INDIVIDUALS DIFFER, THEIR RESULTS WILL DIFFER, EVEN WHEN FOLLOWING THE SAME METHOD.