Creamy, sweet, and fruity, this vibrant berry smoothie bowl tastes so fresh, you will be craving it for breakfast, a snack, or even dessert! It is made with just five ingredients you probably already have in your kitchen if you are used to making smoothies, but this one is spoon-able, so it feels special and decadent to eat.
This recipe is made with frozen berries instead of higher-carb fruits like banana, mango, or pineapple, so it offers half the carbs of a typical recipe. It also has low-carb protein powder and almond butter to increase the protein, which helps you stay fuller longer. With 30.5 grams of carbs (22.2 grams of net carbs) and over 20 grams of protein, this recipe is perfect if you are watching your carb intake and want to get a good dose of hunger-satiating protein.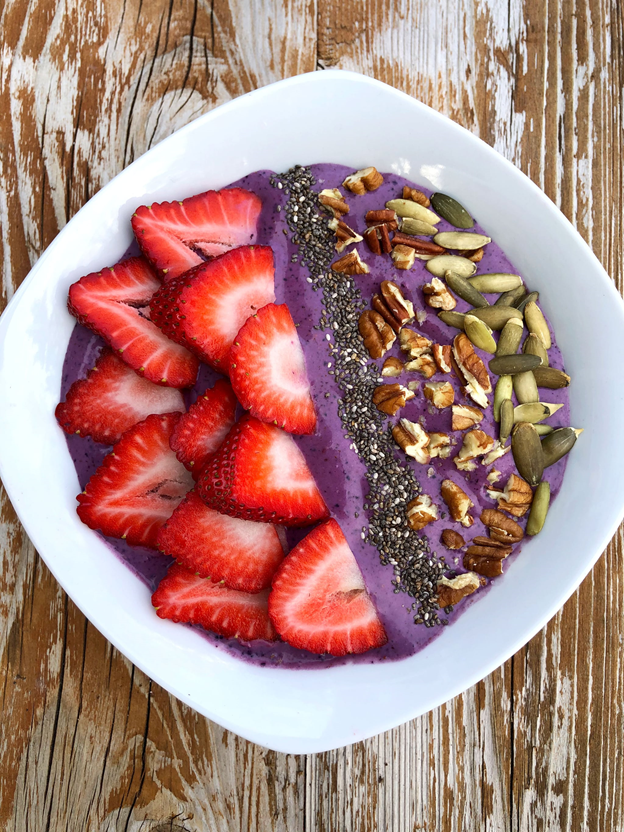 Maximum Slim Fat Burning Protein Powder contains 7 net grams of carbs per serving. To up the protein even more, I used unsweetened Silk Protein Almond and Cashew Milk because it offers 10 grams of protein per one-cup serving (you can also use unsweetened soy, which offers seven grams). But if you want fewer calories and do not mind less protein, choose unsweetened almond milk.
While smoothies are quick and delicious, a smoothie bowl feels more decadent because of the toppings and the fact that you must use a spoon, which allows you to slow down and really appreciate it. You can add whatever toppings you want to make this your own creation, depending on what you like or what nutrition you want to add. The healthy fats and crunchy texture in nuts and seeds will make this even more satisfying, but you can also add more fresh fruit, dried fruit, or shredded coconut if you want to make your bowl even sweeter or increase the fiber. Oats, granola, or cereal are also delicious add-ons that can make this feel more like a satisfying meal compared to just sipping on a smoothie.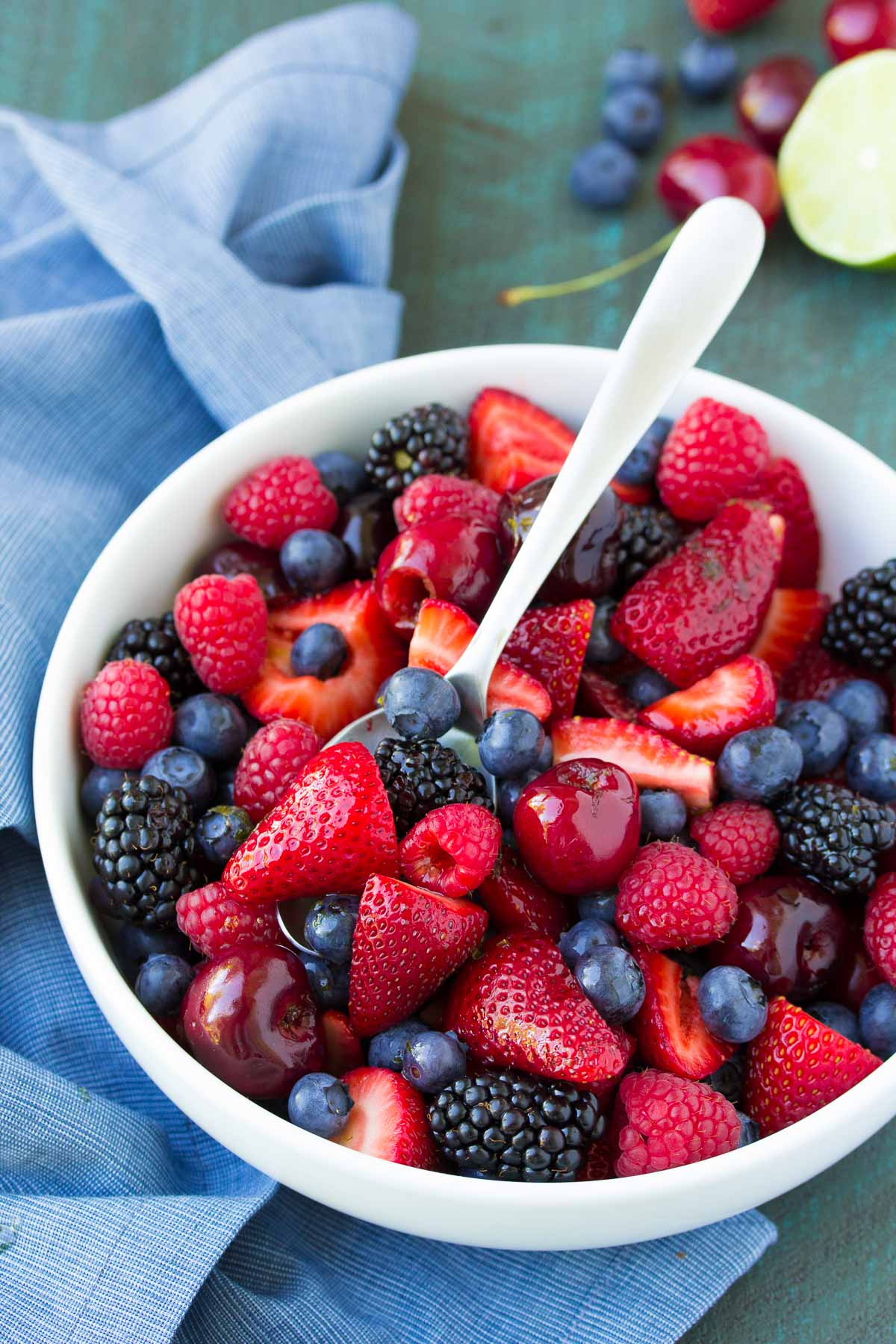 Lower-Carb High-Protein Berry Smoothie Bowl
INGREDIENTS
1.1 1/2 cups frozen strawberries
1/2 cup frozen blueberries
1/2 cup unsweetened nondairy milk (I used Silk Unsweetened Vanilla Protein Almond and Cashew Milk)
1/2 serving Maximum Slim Fat Burning Protein Powder
1 tablespoon almond butter
DIRECTIONS
Measure out the berries and allow them to thaw on the counter for five minutes. Add the nondairy milk, berries, protein powder, almond butter, and ice. Blend until smooth.
Pour into a bowl, add the toppings of your choice, such as fresh fruit, nuts, seeds like hemp, pumpkin, or chia, granola, shredded coconut, and dried fruit. Spoon in and enjoy!