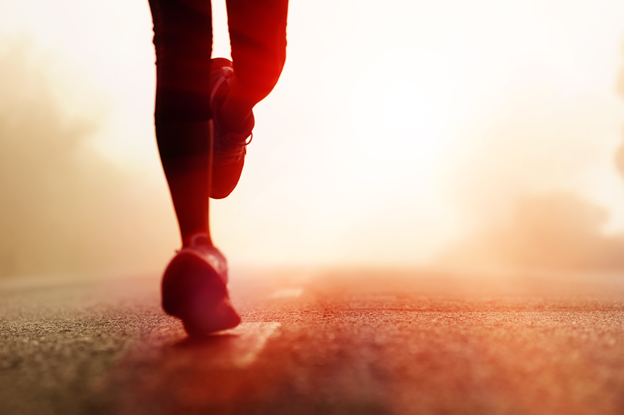 Raise your hand if you feel like you are in a fitness rut. If you are, do not beat yourself up. Instead, lace up and get moving.
We all know that with regular exercise comes great health benefits. Regular exercise can improve the quality of your life, lower your risk of certain cancers, strengthen your muscles and bones, and improve your mental health and mood. Overall, it is great for your well-being.
If you have been in a slump and you want to get moving again, do not overthink it. Whatever you do, do not let the word 'exercise' turn you off. If you equate exercise with the elite athletes — and you know that is not the level you are at, you might stay in that rut and hinder any progress. Simply start small and just start moving. Tiny steps can make a huge difference. Plus, you can still reap great health benefits. Choose what works for you and do not force a specific type of exercise that just is not a good fit. You will know what is right for you when you find it.
So how much exercise do you really need? The simplest rule outlined by federal guidelines recommends 30 minutes of moderate-intensity aerobic physical activity, five days a week. It is recommended for Gen Z to millennials and Gen X to boomers (18-64 years of age.) Of course, if you increase your level of activity, you will gain greater health benefits.
Remember, there is no one size fits all—start where you are—if you can only exercise two days instead of five, do that. You know your body best. Do what works for you. Any movement is better than sitting idle.
If you cannot commit to 30 minutes—break it into nuggets. Maybe 15 minutes two times per day or 10 minutes three times per day. Decide what you would like to do.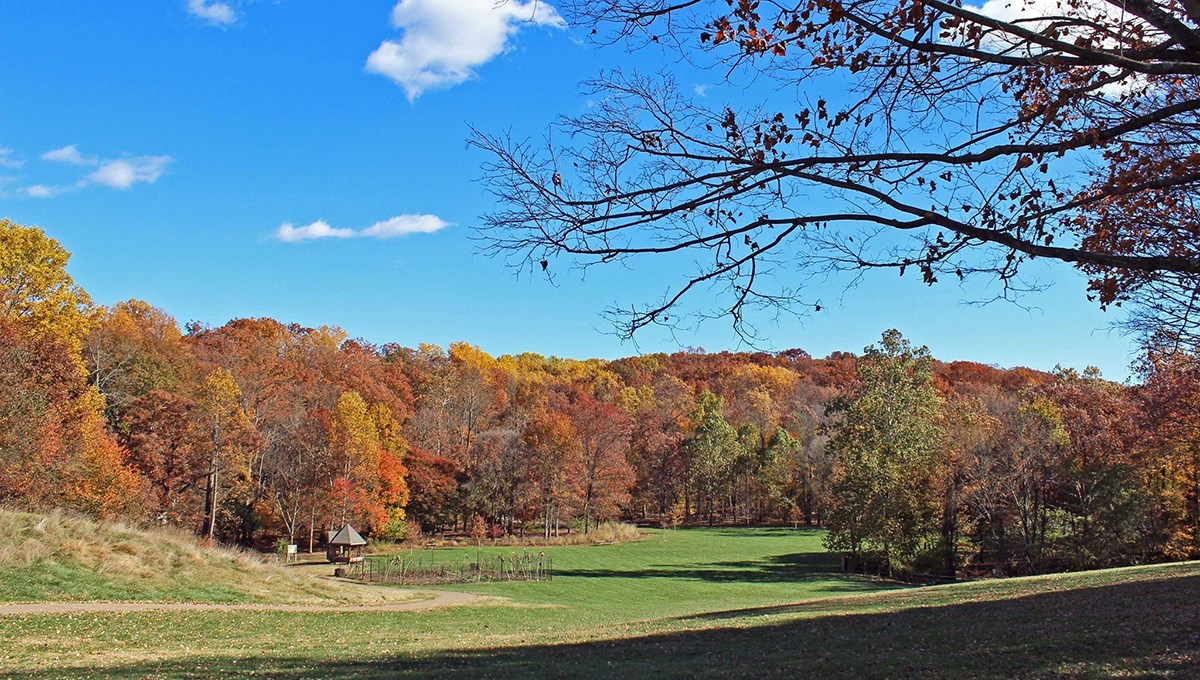 Here are some easy ways to start:
If you are an outdoor lover, then get outside. Walk, hike, run, cycle, swim — choose what you love.
Choose the time of day that works best for you.
Be prepared and lay out your athletic wear the night before. Being prepared will help you get started because you will not be stressing out wondering where you put your active wear and sneakers.
If you prefer staying indoors—and you belong to a gym—awesome. Go enjoy your favorite class—spin, Zumba, Pilates, barre etc. If not, you can reap great health benefits at home.
Here is how:
If you have an elliptical, stationary bike, or treadmill, use that. Make sure you take the laundry off it first and begin.
I like to say, design a little healthy exercise nook in your home. It can be anywhere. Wherever you have some room to move around. Keep these items in your exercise basket. Think of it as a fitness toolkit that looks chic in your cozy home:
Foam roller – to target sore muscles
Stability ball – to work on your core strength
Yoga mat – to improve your flexibility
Jump rope – to get your heart rate up
Hula hoop – another excellent core workout
Weights – for toning and strength
These items may seem super simple, but they are fun and will get you moving.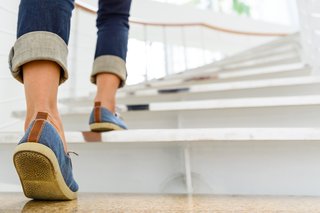 We cannot forget that we can reap health benefits without even knowing it. Here is a list of ways to sneak exercise into your day:
Take the stairs instead of the elevator
Park your car at a distance from the entry and walk
If you commute, walk to the bus, train, or subway
Take a walk at lunch
Need to schedule a meeting? Make it a walking meeting
Dance, just turn on your favorite playlist and move
Play with your kids
Play fetch with your dog
Go on a long walk with your dog
Walk to a farmer's market
Housework – it may not sound fun, but it'll get you moving
Remember, taking tiny steps every day can help you design a life that brings you joy.
Have fun and enjoy!