Turmeric Curcumin

LOVE THE RESULTS YOU EXPERIENCE: When taken as directed, Turmeric Curcumin contains a cutting edge formulation of scientifically proven ingredients including Organic Turmeric, Turmeric Extract, and Piperine Black Pepper to help boost your energy and immune system. For best results take Turmeric Curcumin consistently.

ENJOY A BOOST: Turmeric Curcumin is a cutting-edge blend consisting of a unique combination of effective herbs that can been used by MEN & WOMEN for ages. Turmeric Curcumin has been uniquely formulated with the highest quality ingredients to maximize your results.

THE BEST: Turmeric Curcumin is the BEST supplement blend available ALL natural, powerful & cutting edge. Therefore, YOUR experience will be MAXIMIZED.

SUPERIOR FOCUS & ENERGY: Customers are raving about the energy boost and increased focus as an extra benefit that comes with Turmeric Curcumin. Our ORGANIC ingredients bring a healthy burst of energy to your day without the jitters. Trust us, you will absolutely love it!

60-DAY 100% MONEY BACK GUARANTEE: We're very confident that you'll love Turmeric Curcumin that we'll refund you if you don't like it! Simply contact Maximum Slim for a full refund. You have absolutely nothing do to lose!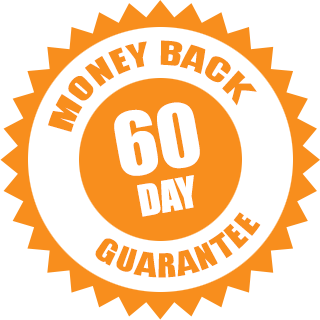 IMPORTANT: USE ONLY AS DIRECTED. THESE STATEMENTS HAVE NOT BEEN EVALUATED BY FOOD & DRUG ADMINISTRATION. THIS PRODUCT IS NOT INTENDED TO DIAGNOSE, TREAT, CURE OR PREVENT ANY DISEASE. MAXIMUM SLIM IS RECOMMENDED TO BE USED IN CONJUNCTION WITH A HEALTHY DIET AND EXERCISE PROGRAM. RESULTS VARY DEPENDING UPON STARTING POINT, GOALS, TIME, AND EFFORT. CONSEQUENTLY, MAXIMUM SLIM DOES NOT GUARANTEE RESULTS. AS INDIVIDUALS DIFFER, THEIR RESULTS WILL DIFFER, EVEN WHEN FOLLOWING THE SAME METHOD.

Effectively Relieves Joint Pain/Inflammation & Yoga positions are pain free now!!

I gave this product a try because my hands and joints would hurt during Yoga - I researched Turmeric and knowing that it could help me I gave this a try - it has black pepper in it which is key to absorption into your body. It is very easy to swallow and I felt better almost immediately - I recommend this to everybody that has any aches, pains or inflammation - the price is super awesome and way less than other brands.