Product Description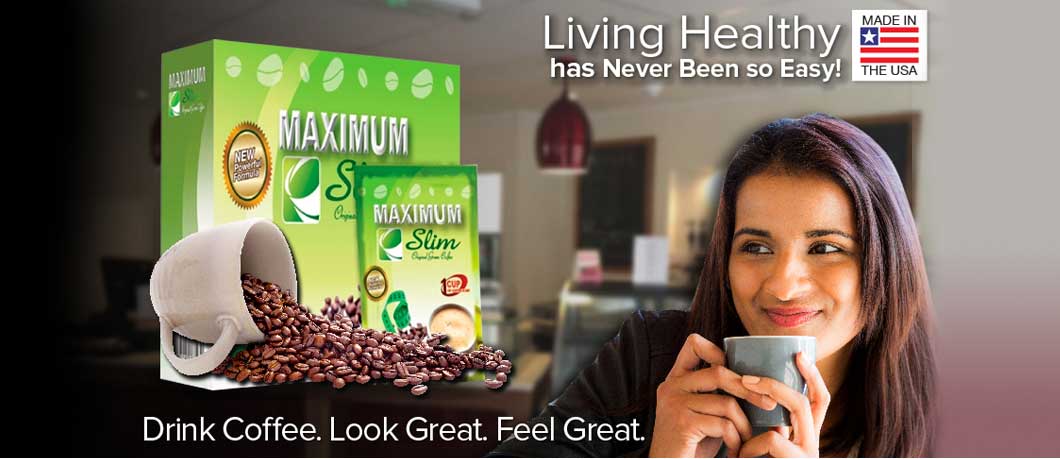 Try the Magic Coffee that BOOSTS your Metabolism.
With just ONE cup a day, you will LOOK & FEEL GREAT!
All Natural
This Exceptional blend of green coffee and natural herbal extracts, such as green tea leaf and ginseng root preserves the essential health benefits of the unroasted green coffee beans.
Ignites The Metabolism
Maximum Slim Original Green Coffee is a healthier living innovation that will stimulate your metabolism without any harsh side effects.
Detoxifies & Cleanses Your Body
The unique and special blend of green coffee and natural herbal extracts in green coffee helps you cleanse your body in a safe and natural way.
Long-lasting Effects
Maximum Slim can help you change your eating habits forever. Combined with a healthy diet, customers report that they "lost up to 5 times more weight" with the use of Maximum Slim.
100% Quality Guarantee
Maximum Slim offers a 100% quality assurance guaranteed and a 60-Day money-back guarantee to insure your satisfaction with our products.
SIMPLE - FAST -DELICIOUS AND EFFECTIVE
Clinically proven to get healthy fast and See visible results in just one week

All day energy without the come down and improves complexion - amazing skin

Burns fat fast and boosts metabolism

Helps maintain weight after achieving your lifestyle goals and Reduces bloating fast

Tastes amazing and Look and feel fabulous
HOW TO USE
Take Maximum Slim Organic Green Coffee on a completely empty stomach in the morning
Take 1 sachet of Maximum Slim Organic Green Coffee

Mix it with 6-8 oz of hot water or Skim Milk

Stir Well until completely dissolved

Drink while warm

Follow with a 8 oz glass of water

Wait 20 minutes and consume a light Breakfast

Strongly advise to drink between 64-75 Oz of water daily

A daily active lifestyle is highly recommended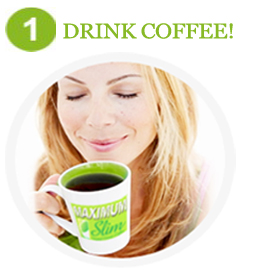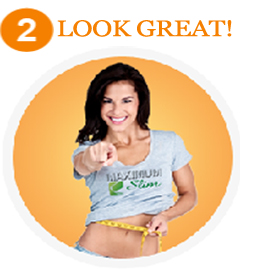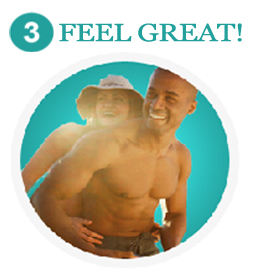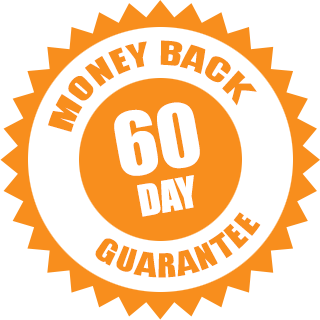 DISCLAIMER:
CONSULT A PHYSICIAN BEFORE STARTING ANY WEIGHT LOSS PROGRAM. MAXIMUM SLIM IS RECOMMENDED TO BE USED IN CONJUNCTION WITH A HEALTHY DIET AND EXERCISE PROGRAM. RESULTS VARY DEPENDING UPON STARTING POINT, GOALS, TIME, AND EFFORT. CONSEQUENTLY, MAXIMUM SLIM DOES NOT GUARANTEE RESULTS.
IMPORTANT: USE ONLY AS DIRECTED. THESE STATEMENTS HAVE NOT BEEN EVALUATED BY FOOD & DRUG ADMINISTRATION. THIS PRODUCT IS NOT INTENDED TO DIAGNOSE, TREAT, CURE OR PREVENT ANY DISEASE. AS INDIVIDUALS DIFFER, THEIR RESULTS WILL DIFFER, EVEN WHEN FOLLOWING THE SAME METHOD. THIS PRODUCT IS RECOMMENDED FOR AGES 18 YEARS AND OLDER. THIS PRODUCT IS SUITABLE FOR WOMEN AND MEN, BUT IS NOT RECOMMENDED FOR PREGNANT OR BREAST-FEEDING WOMEN; CARDIOVASCULAR DISEASE, STROKE PATIENTS, AND ANY OTHER RELATED DISEASES.

****BE SURE YOU ARE GETTING REAL BENEFITS FROM THE REAL PRODUCT. FOR YOUR SAFETY, AVOID ALL FOREIGN BASED WEBSITES AND VENDORS ATTEMPTING TO SELL MAXIMUM SLIM PRODUCTS. ****
Product Reviews
Write Review
Showing reviews 1-10 of 14 | Next
My favorite!

Posted by Tangela Washington on Oct 11th 2018

I was purchasing a similar coffee for around 55.00. This coffee taste just as good. I love it.

Im addicted

Posted by Stephanie Thomas on Sep 21st 2018

I haven't had caffeinated coffee in years but decided to give MaximumSlim a try since its caffeine content is lower than regular coffee. I absolutely love this coffee and does not have any side effects that I used to experience from caffeine. It's so easy to fix and tastes like a fresh cup of vanilla latte coffee. In full disclosure, I'm not a coffee expert, but this is really flavorful and doesn't taste like a bland cup of instant. I also noticed it suppressing my appetite, it definitely lives up to its hype.

Delicious and effective

Posted by Maria Smith on Sep 21st 2018

I was amazed and delighted when I took my first few sips of MaximumSlim Organic Green Coffee. This is some of the best tasting coffee I ever have tried! The flavor is both deep and rich and the addition of an immune-boosting herb and an appetite suppressant are an additional bonus. Because it is an instant powder, it mixes up in easy. I heat 1 cup of skim milk and then stir the MaximumSlim in for a lovely cup to start the day with. Amazon's price also is very reasonable. I highly recommend this delicious, satisfying coffee to you.

Great Product

Posted by Laura Park on Sep 19th 2018

LOVE this coffee! 1 cup in the morning before my cereal and I have to remember to eat later...& it tastes great, too!!!


Ai me encanto

Posted by Beatriz Landeroson on Sep 17th 2018

Esta riquisimo

Really liking this MaximumSlim Coffee

Posted by Lisa Montgomery on Sep 17th 2018

I have been using MaximumSlim coffee now for almost two months and I like it a lot. It tastes like a delicious latte. I only drink it during the week and drink regular coffee on the weekend. You don't get the "shakes" like some weight loss items. So far I have lost around 16 lbs. Keep in mind, I have also been eating healthy (staying away from processed sugars, processed foods, high sodium) and have been exercising daily.

Works well!

Posted by Josh Williams on Sep 17th 2018

I'm still in the process of using the product so all I can honestly say at the moment is it's helping with curbing my appetite at times... it have days I had to consume two packs of Maximumslim coffee to curb my appetite for the entire day.

Bought it 2 weeks ago and lost 6 pounds already!

Posted by Tania Spazio on Sep 15th 2018


I bought this 2 weeks ago and I have lost 6 lbs in under 2 weeks it works. But you have to eat. Proton organic veggies, no diary fewer carbs lots of protein do it try it it works if you do it right and drink lots of water!

Works for me!

Posted by Casia Lymon on Sep 15th 2018

I have been trying this product for over three months and it has certainly helped with my weight loss goal. I have also been watching what I eat and getting more exercise so I assume my success has been a result of all three. However, I really believe that MaximumSlim Organic Green Coffee has helped speed up my progress. It taste delicious! Exquisite quality.

it WORKS!!!

Posted by Maxmillan Watson on Sep 13th 2018

Started drinking it 2 weeks ago. Noticed I don't feel hungry anymore, especially in the evening. I have lost 4 pounds in 2 weeks.
P.S It gives you great energy to stay focus throughout the day!
Showing reviews 1-10 of 14 | Next