Calm Your Mind Fast with GABA!
GAMMA-AMINOBUTYRIC ACID or GABA is naturally produced in the body and its presence within the central nervous system may help promote relaxation and ease nervous tension.
Maximize Within GABA is specifically designed to support the normal, healthy production of GABA, a neurotransmitter essential to mental calmness. The natural compounds in GABA help to reduce feelings of stress, as well as promote relaxation and improve sleep.
Too much mental excitation can lead to irritability, restlessness, and sleep disruption to name a few; GABA is a neurotransmitter which acts like a "brake" to keep excitation in check.

After a long day of work it can be difficult to slow down your racing mind (especially if you drink caffeine). Maximize Within GABA helps you calm your mind, promote positive mood, eases nervous tension allowing you to peacefully enjoy the day or night.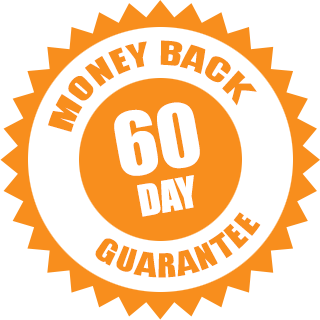 IMPORTANT: USE ONLY AS DIRECTED. THESE STATEMENTS HAVE NOT BEEN EVALUATED BY FOOD & DRUG ADMINISTRATION. THIS PRODUCT IS NOT INTENDED TO DIAGNOSE, TREAT, CURE OR PREVENT ANY DISEASE. MAXIMUM SLIM IS RECOMMENDED TO BE USED IN CONJUNCTION WITH A HEALTHY DIET AND EXERCISE PROGRAM. RESULTS VARY DEPENDING UPON STARTING POINT, GOALS, TIME, AND EFFORT. CONSEQUENTLY, MAXIMUM SLIM DOES NOT GUARANTEE RESULTS. AS INDIVIDUALS DIFFER, THEIR RESULTS WILL DIFFER, EVEN WHEN FOLLOWING THE SAME METHOD.