By age 60, 50% of men will develop signs and symptoms of prostate enlargement, which can significantly impact our quality of life. Saw palmetto, stinging nettle, and pygeum are widely regarded for their multiple mechanisms to help normalize prostate and bladder function.
Saw Palmetto
Supports normal prostate function by improving DHT and PSA levels.
Stinging Nettle
Promotes healthy antioxidant profile by reducing prostate inflammation and C-reactive protein levels.
Pygeum
Improves urinary flow rate and reduces nocturnal urination.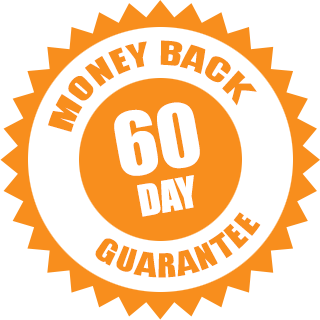 IMPORTANT: USE ONLY AS DIRECTED. THESE STATEMENTS HAVE NOT BEEN EVALUATED BY FOOD & DRUG ADMINISTRATION. THIS PRODUCT IS NOT INTENDED TO DIAGNOSE, TREAT, CURE OR PREVENT ANY DISEASE. MAXIMUM SLIM IS RECOMMENDED TO BE USED IN CONJUNCTION WITH A HEALTHY DIET AND EXERCISE PROGRAM. RESULTS VARY DEPENDING UPON STARTING POINT, GOALS, TIME, AND EFFORT. CONSEQUENTLY, MAXIMUM SLIM DOES NOT GUARANTEE RESULTS. AS INDIVIDUALS DIFFER, THEIR RESULTS WILL DIFFER, EVEN WHEN FOLLOWING THE SAME METHOD.