Product Description
Maximize Within Elite Boost

3-In-1 Testosterone, Energy & Libido Booster: Are you not feeling confident in your performance? Restore your vitality with Maximize Within Elite Boost. Maximize Within Elite Boost stimulates the testosterone production, boost your libido, and increase your energy. With an increase of testosterone levels and a powerful booster that can increase performance and your muscle mass.

Cutting Edge Scientifically Formulated: Not all testosterone supplements are created equal. Maximize Within Elite Boost is a Cutting-Edge formula that is ALL NATURAL and Gluten Free to help you achieve the best results. This uniquely formulated blend of Yohimbe, Tribulus Terrestris, Horny Goat Weed, and Maca is designed to boost low testosterone levels and restore vitality back into your life.

Natural Energy & Focus: Strengthen your workouts and optimize your energy levels with increased endurance while supporting the formation of lean muscle mass. Maximize Within Elite Boost – promotes faster recovery time during and after workouts and supports fat reduction while promoting lean muscle growth.
Get Fired Up: With a low testosterone level comes a low libido. Regain the youthful drive you and your partner have been craving and celebrate the passion back to the bedroom. Maximize Within Elite Boost is the most cutting-edge formula on the market. It has just the right amount of highly effective ingredients to maximize your results implementing a powerful blend of testosterone boosters to support health and energy.

100% Guarantee: Maximize Within stands behind each of our products. We offer a 60-day 100% Money-Back Guarantee. If you don't experience a powerful boost in testosterone, libido, and energy, we'll provide a full refund. Buy with confidence we're 100% committed to your satisfaction.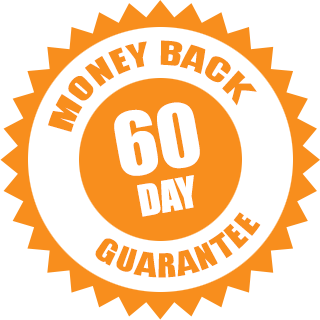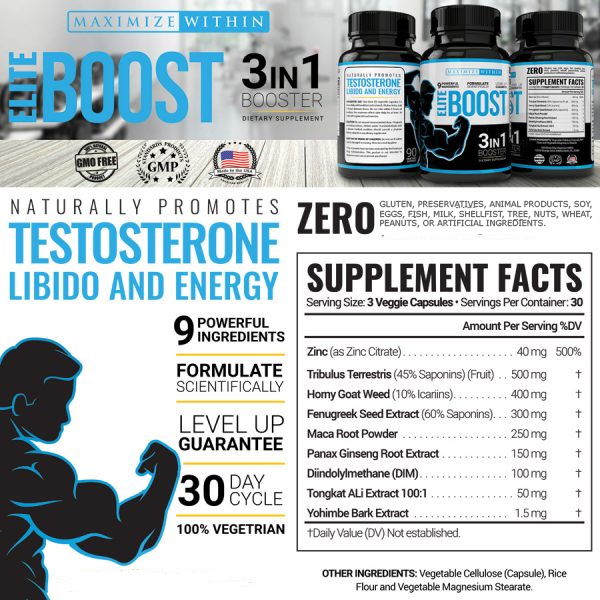 DISCLAIMER:
CONSULT A PHYSICIAN BEFORE STARTING ANY WEIGHT LOSS PROGRAM. MAXIMUM SLIM IS RECOMMENDED TO BE USED IN CONJUNCTION WITH A HEALTHY DIET AND EXERCISE PROGRAM. RESULTS VARY DEPENDING UPON STARTING POINT, GOALS, TIME, AND EFFORT. CONSEQUENTLY, MAXIMUM SLIM DOES NOT GUARANTEE RESULTS.
IMPORTANT:
USE ONLY AS DIRECTED. THESE STATEMENTS HAVE NOT BEEN EVALUATED BY FOOD & DRUG ADMINISTRATION. THIS PRODUCT IS NOT INTENDED TO DIAGNOSE, TREAT, CURE OR PREVENT ANY DISEASE. AS INDIVIDUALS DIFFER, THEIR RESULTS WILL DIFFER, EVEN WHEN FOLLOWING THE SAME METHOD. THIS PRODUCT IS RECOMMENDED FOR AGES 18 YEARS AND OLDER. THIS PRODUCT IS SUITABLE FOR WOMEN AND MEN, BUT IS NOT RECOMMENDED FOR PREGNANT OR BREAST-FEEDING WOMEN; CARDIOVASCULAR DISEASE, STROKE PATIENTS, AND ANY OTHER RELATED DISEASES.
****BE SURE YOU ARE GETTING REAL BENEFITS FROM THE REAL PRODUCT. FOR YOUR SAFETY, AVOID ALL FOREIGN BASED WEBSITES AND VENDORS ATTEMPTING TO SELL MAXIMUM SLIM PRODUCTS. ****